What can it be used for?
Are you still using tap water to clean food? Fruits,
vegetables, and toothbrushes contain substances and impurities
that cannot be removed even after washing very carefully. Rinsing
only removes large particles on the surface while most of the
dirt and impurities stay in hard-to-reach areas.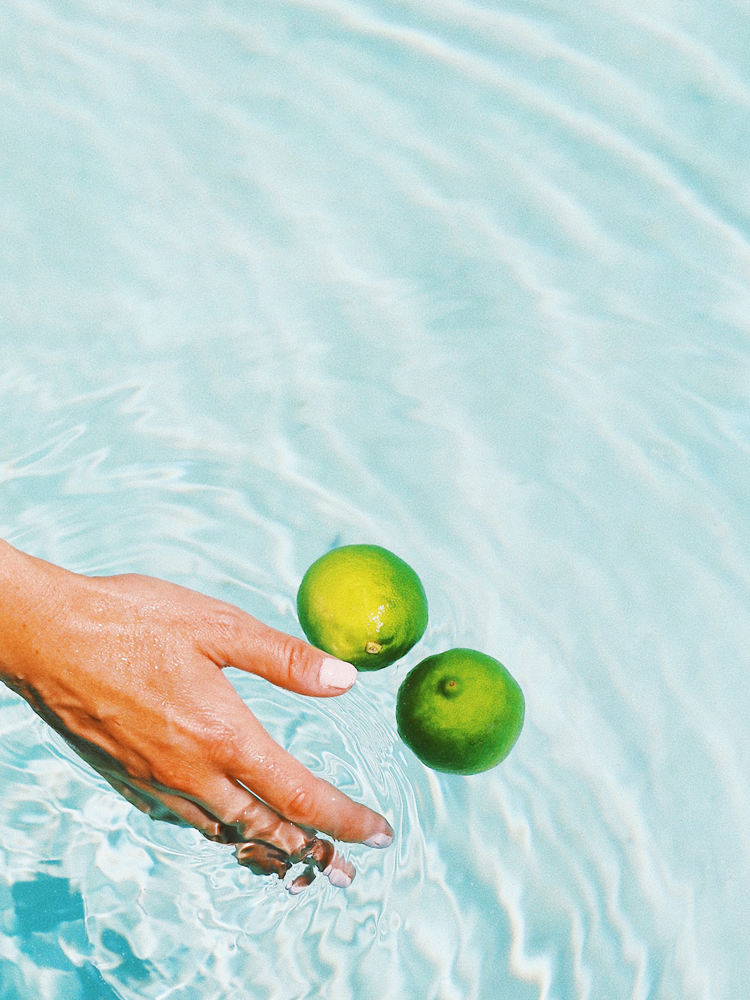 How does it work?
Thanks to the tiny air bubbles generated by the air stone, the water ozone generator can easily purify the surfaces of fruits, vegetables, and tooth-
brushes. Ozone is able to disinfect and sterilize objects due to the strong oxidation and decomposition ability of ozone.
Because ozone is extremely unstable, it easily decomposes back into oxygen after sterilization in water. It's harmless and leaves no residue behind.
Ozone (O3) contains three atoms of oxygen. The third oxygen atom makes ozone extremely reactive, which readily attaches itself to other molecules.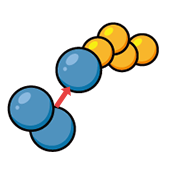 When odors, bacteria, or viruses meet ozone, oxidation reactions occur and both parties are destroyed.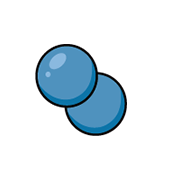 Ozone essentially reverts back to oxygen. That's why it's environmentally friendly.

Sterilization
When dissolved in water, ozone eliminates bacteria and viruses that can make you ill

Food Cleaning
Remove bacteria and pathogen from food by washing with ozone-treated water

Deodorization
Ozone binds to and neutralizes odor molecules to leave you with fresh air to breathe

Negative Ion
Negatively charged ions attach to airborne particles causing them to be removed from the air
Large Ozone Capacity
A market-leading ozone production of 1000 mg/h allows ozone to be produced faster and at a higher concentration than other models. This allows your water to be sterilized sooner and at a higher level of clean than other products.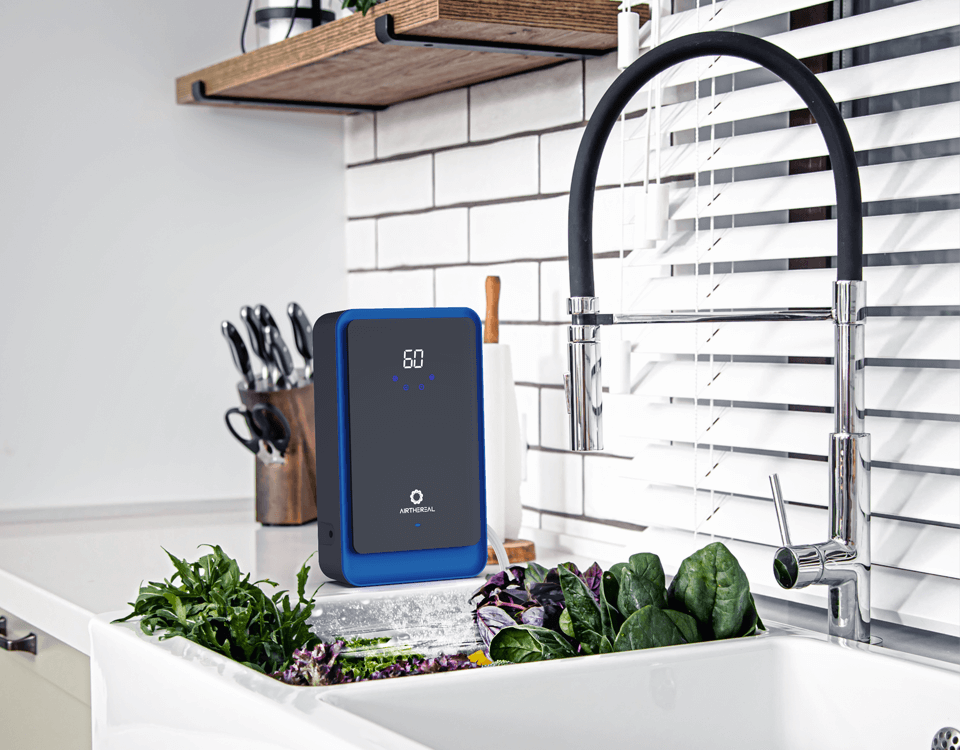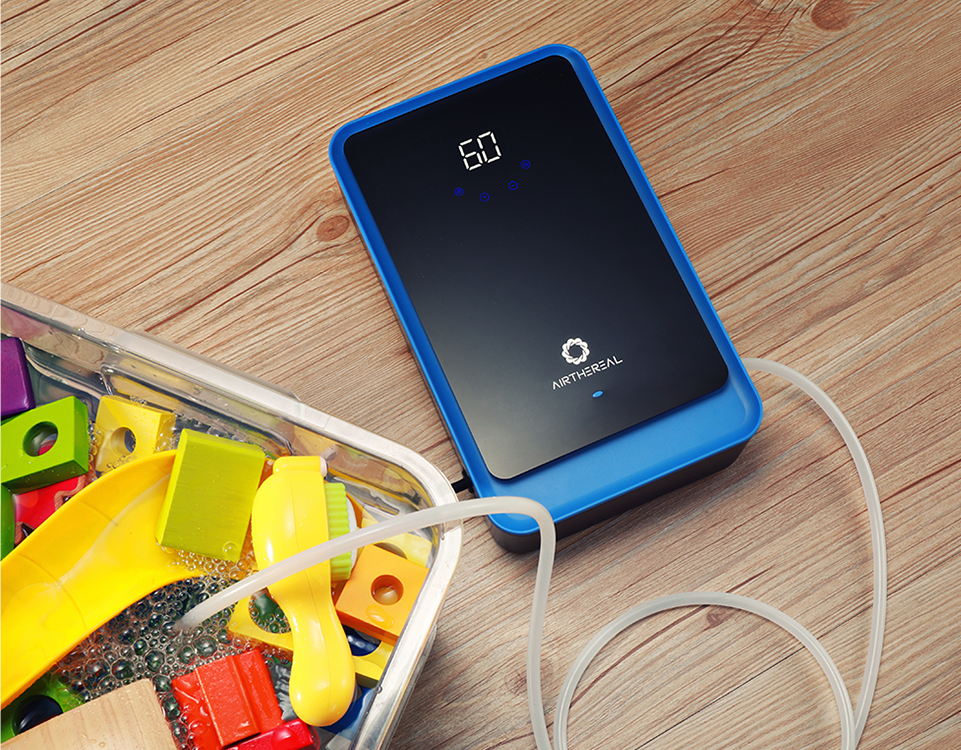 Multiple Uses
The AH1000's primary use is to sterilize water. This sterilised water can then be used to remove dirt and bacteria from bowls of fruit, clean toothbrushes or baby products, provide sterile water for washing your face or removing makeup, and so much more.
The max volume of liquid disinfection and purification is up to 40L(10 gallons) per treatment cycle, which is more than enough to clean and sterilize anything you need.
Sterilizer & Odor Remover
The AH1000 can be used to sterilize containers of water or the air. Purified ozone water helps kill harmful bacteria, parasites, and viruses. Ozone can also assist with eliminating odors including those from smoke, pets, and cooking.
How to work in air:
Turn on the AH1000 and use the + - buttons to adjust the ozone operating time. A small fan will then blow ozone throughout the room in order to deodorize and sterilize the air. After the timer expires, the screen will display 00. Ozone will stop being produced, but the air pump will continue to run for 30 seconds to flush out any remaining ozone.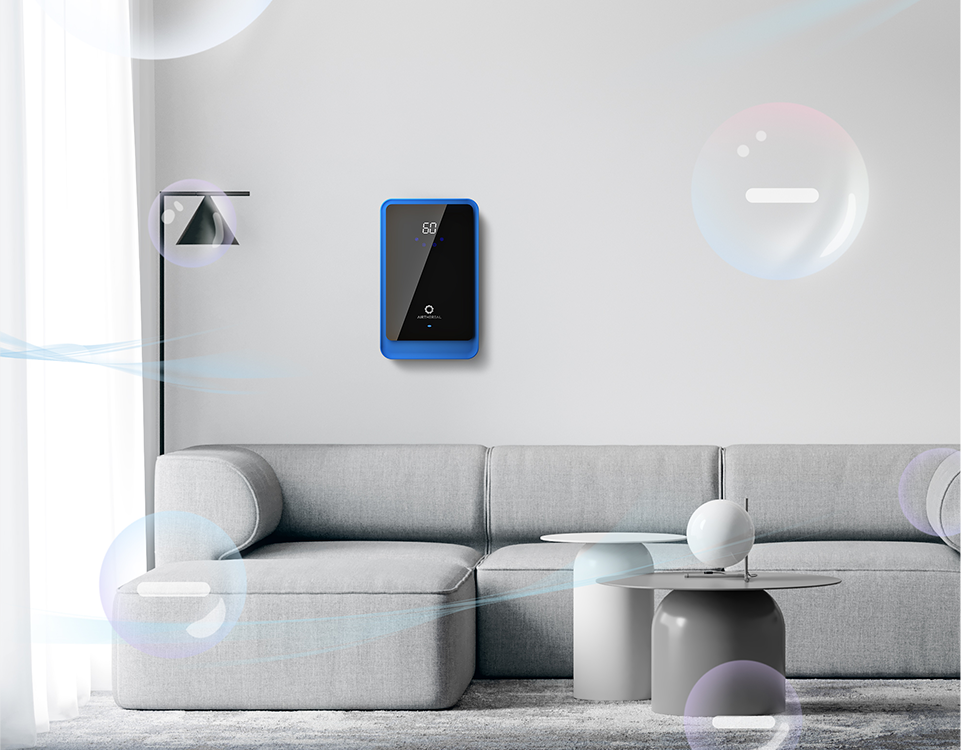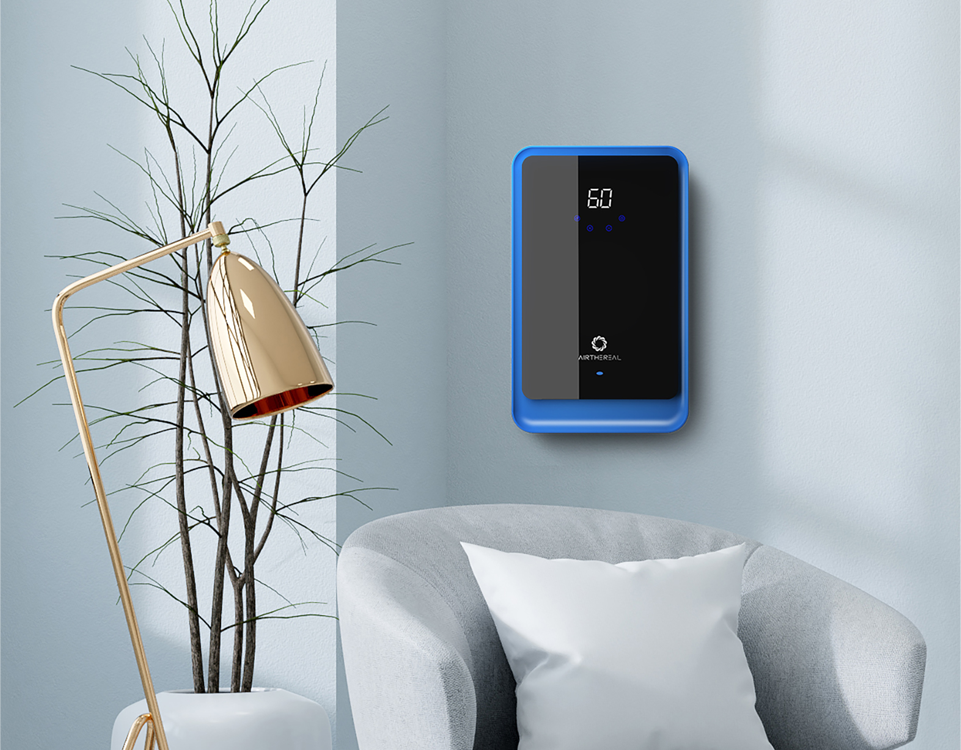 Wall Mounted for Quick Access
The AH1000 can be mounted on the wall wherever you need it most, like the bathroom or your kitchen sink.
If you want to sterilize fruits, vegetables, or other foods before eating, mounting in the kitchen may be best.
If you want to use the sterilized water as a mouthwash, for washing your face, or for disinfecting baby products and toys, the bathroom may be better for you.
Easy Set-Up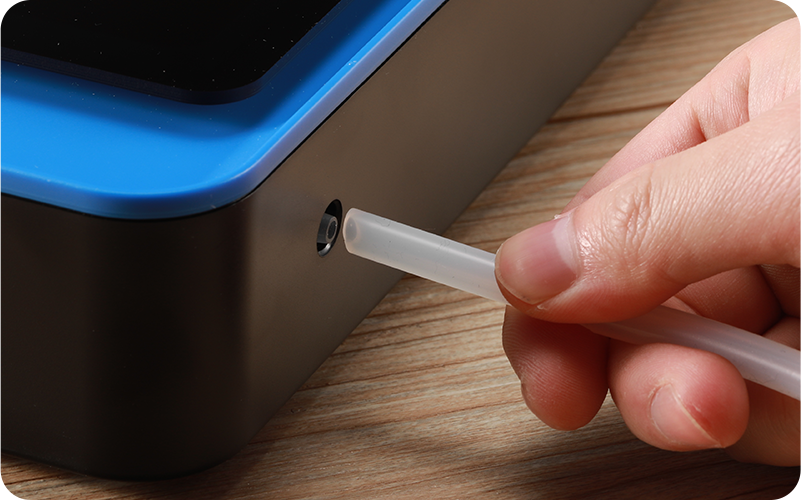 1.Connect tube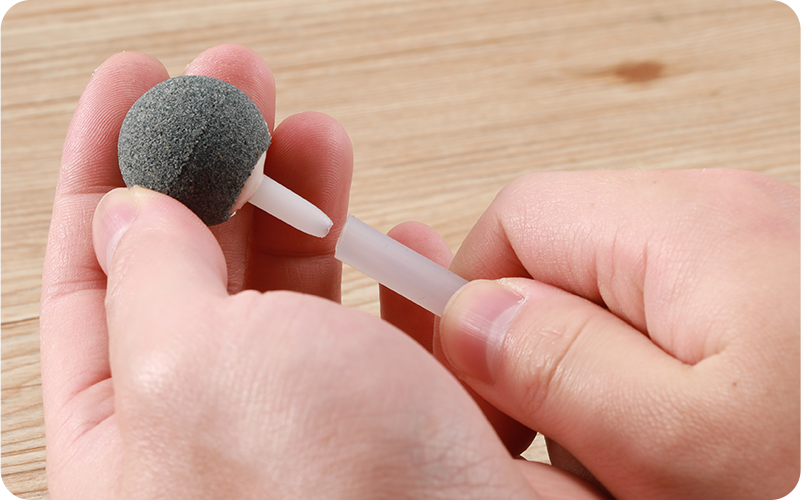 2.Attach air stone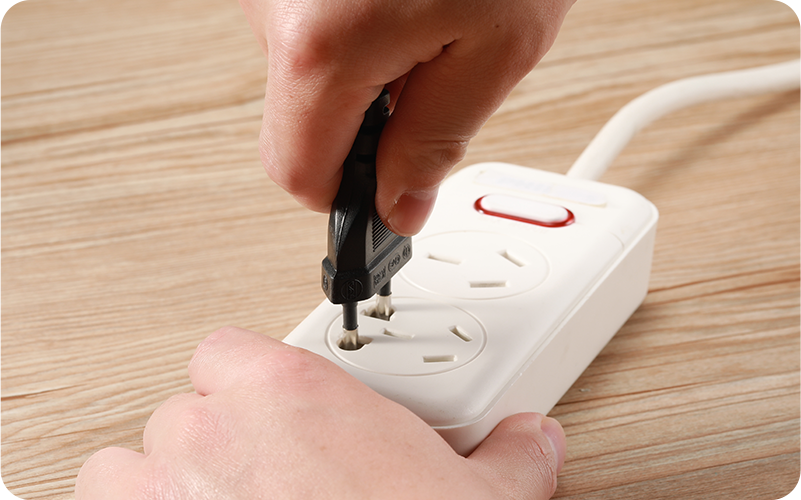 3.Plug in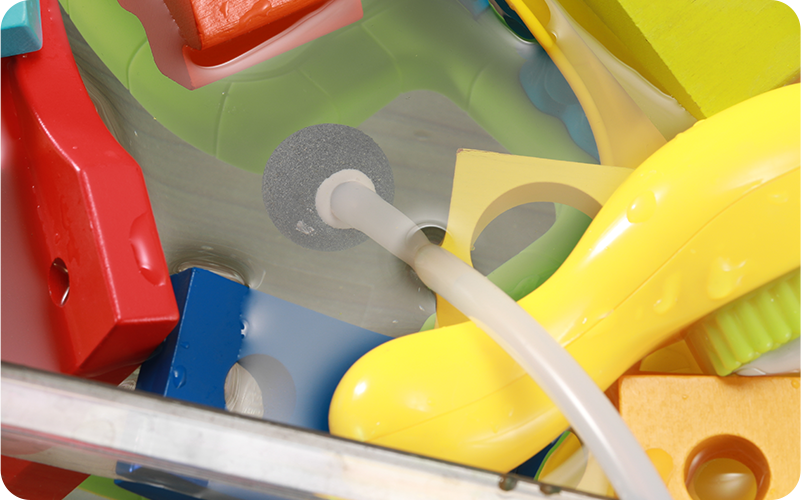 4.Insert stone into water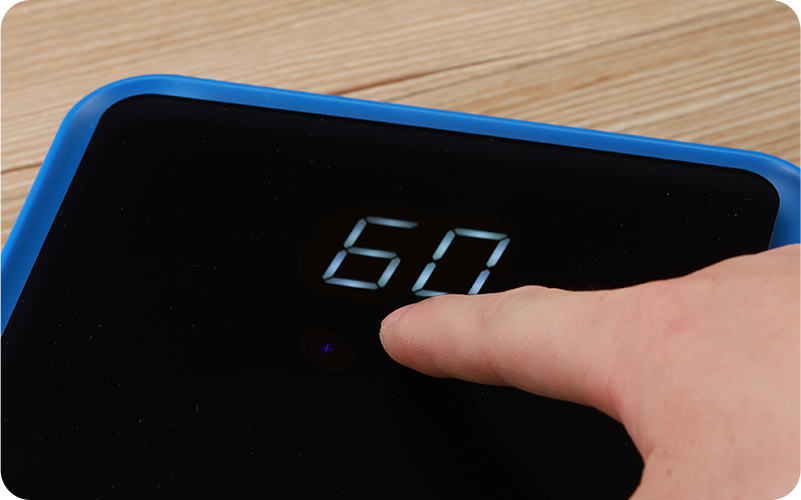 5.Set timer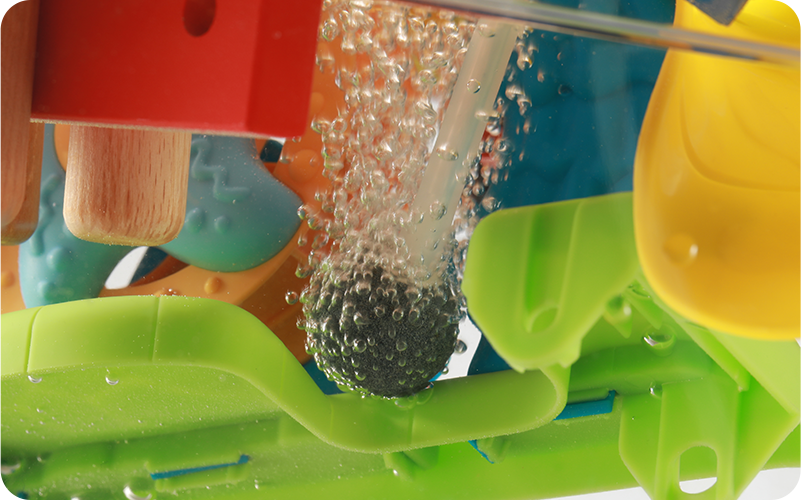 6.Start working
Applicable Area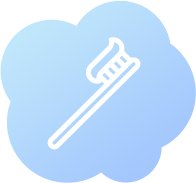 Brushing Teeth:
10-15 mins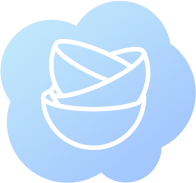 Purifying Wash Cloth:
10-15 mins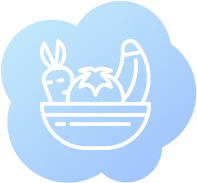 Fruits and Vegetables Cleaning:
10-15 mins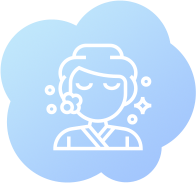 Facial Cleansing and Protection:
15-20 mins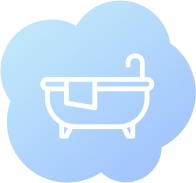 Washing Hands and Body:
20-30 mins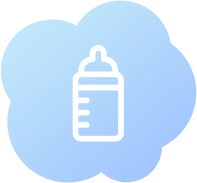 Cleaning Baby Products and Toys:
20-30 mins
Specification
Power Supply
AC 100-240 V 50/60 Hz
Anion density
20 x 10^6 pcs/cm3
Dimension
10.2 x 6.3 x 2.8 inch
(26 x 16 x 7 cm)
PACKAGE INCLUDES
1 x Ozone Water and Air Purifier
2 x Silicon Tubes with Air Stones
1 x User Manual
2 x Drywall Anchor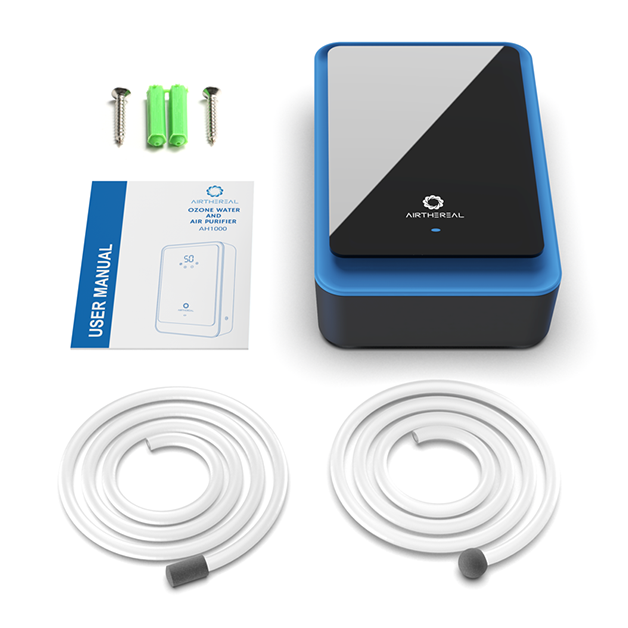 You May Also Like