APH230C HEPA Air Purifier
Feel the world with fresh air.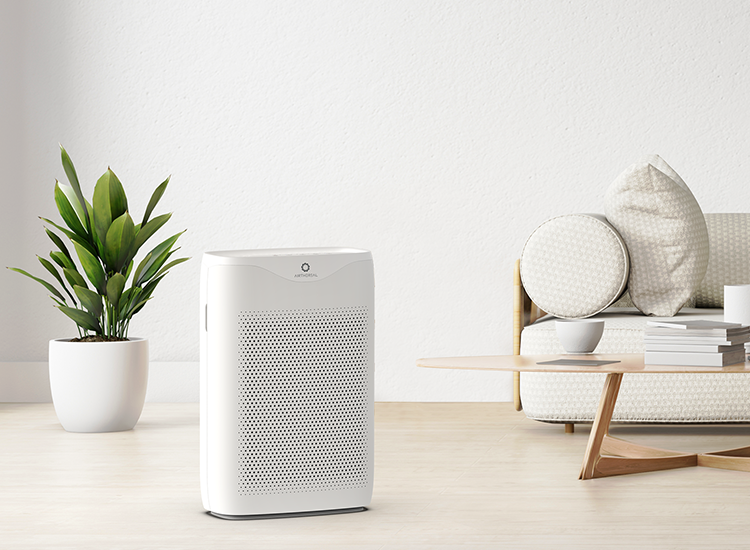 OUTSTANDING PERFORMANCE

Applicable Area
Fit in a master bedroom

LARGE FILTER
Traps more pollen and dust in spring

COMPACT SIZE
Won't take up much space in your home

4-YEAR WARRANTY
Each aph230c comes with a 4-year warranty
PURIFICATION SYSTEM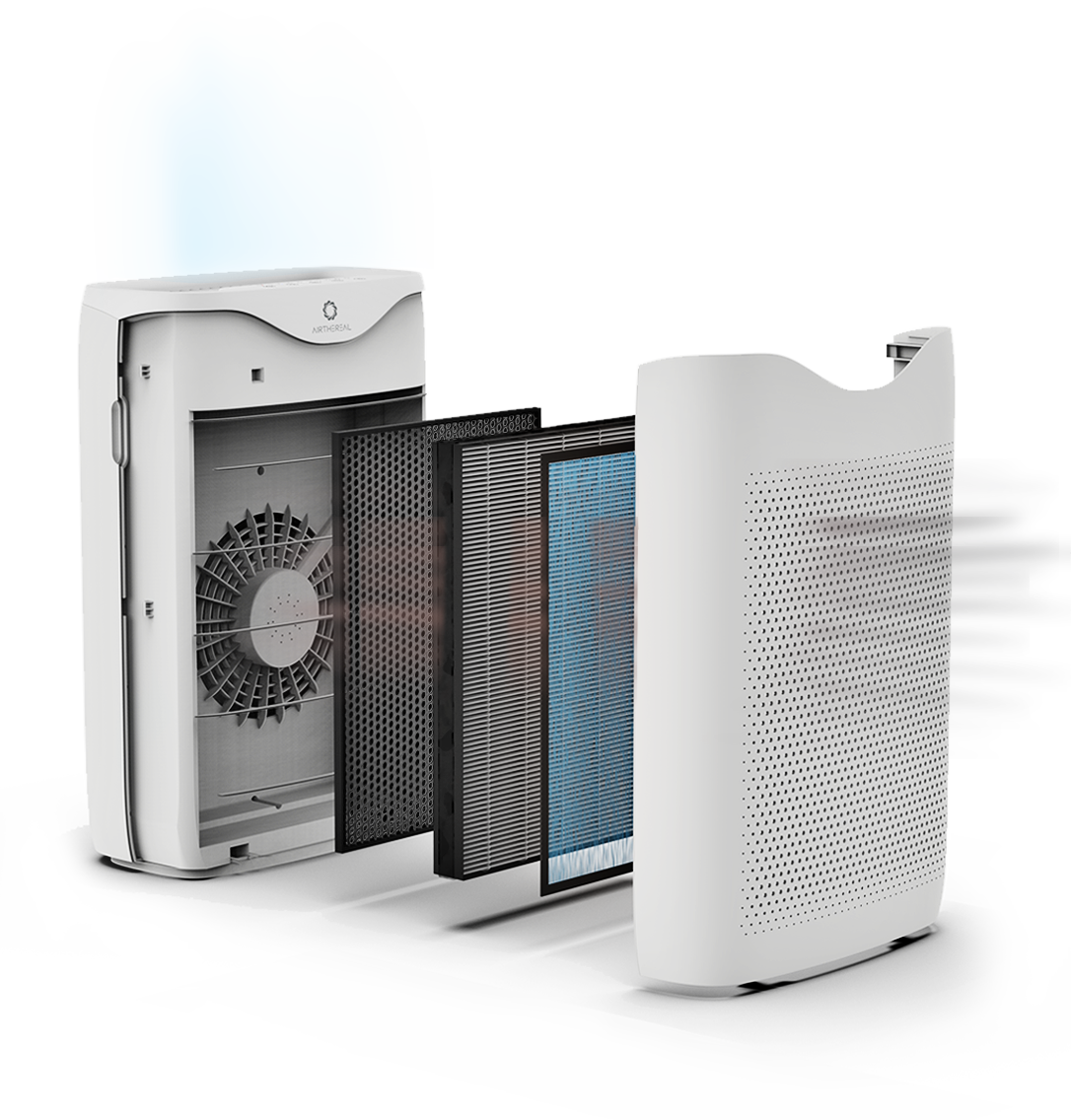 True HEPA Filter
Originally designed for the US Army, HEPA filters remove 99.97% of airborne particles 0.3 microns or larger-- 166 times smaller than a human hair!
Removes large dust particles and pet dander
Eliminates mold spores, bacteria, virus, pollen, and more
Gets rid of smoke and VOC odors
Sterilize the air and the filter inside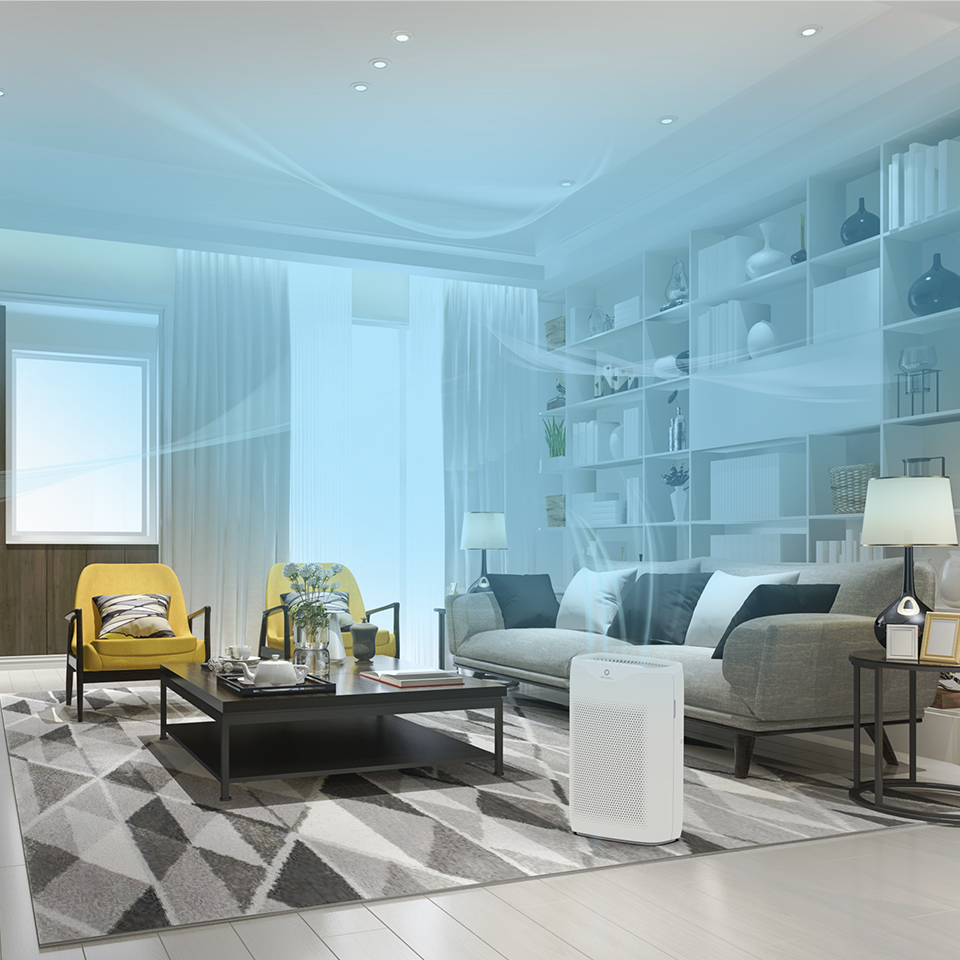 EFFICIENT PURIFICATION
The APH230C has a CADR rating of 135CFM, making it perfect for spaces around 30 m². In a master bedroom the air will be completely circulated and refreshed within 19 minutes, or more than 3 times per hour, when using the highest fan speed.
SILENT OPERATION
Tired of lying in bed at night listening to the hum of your air purifier? No more! The max operating noise in sleep mode is only 24 decibels, making the APH230C quieter than a whisper or rustling leaves on a crisp fall day.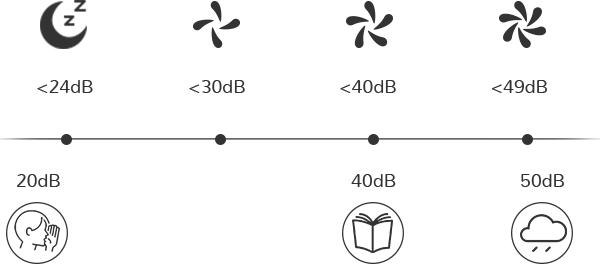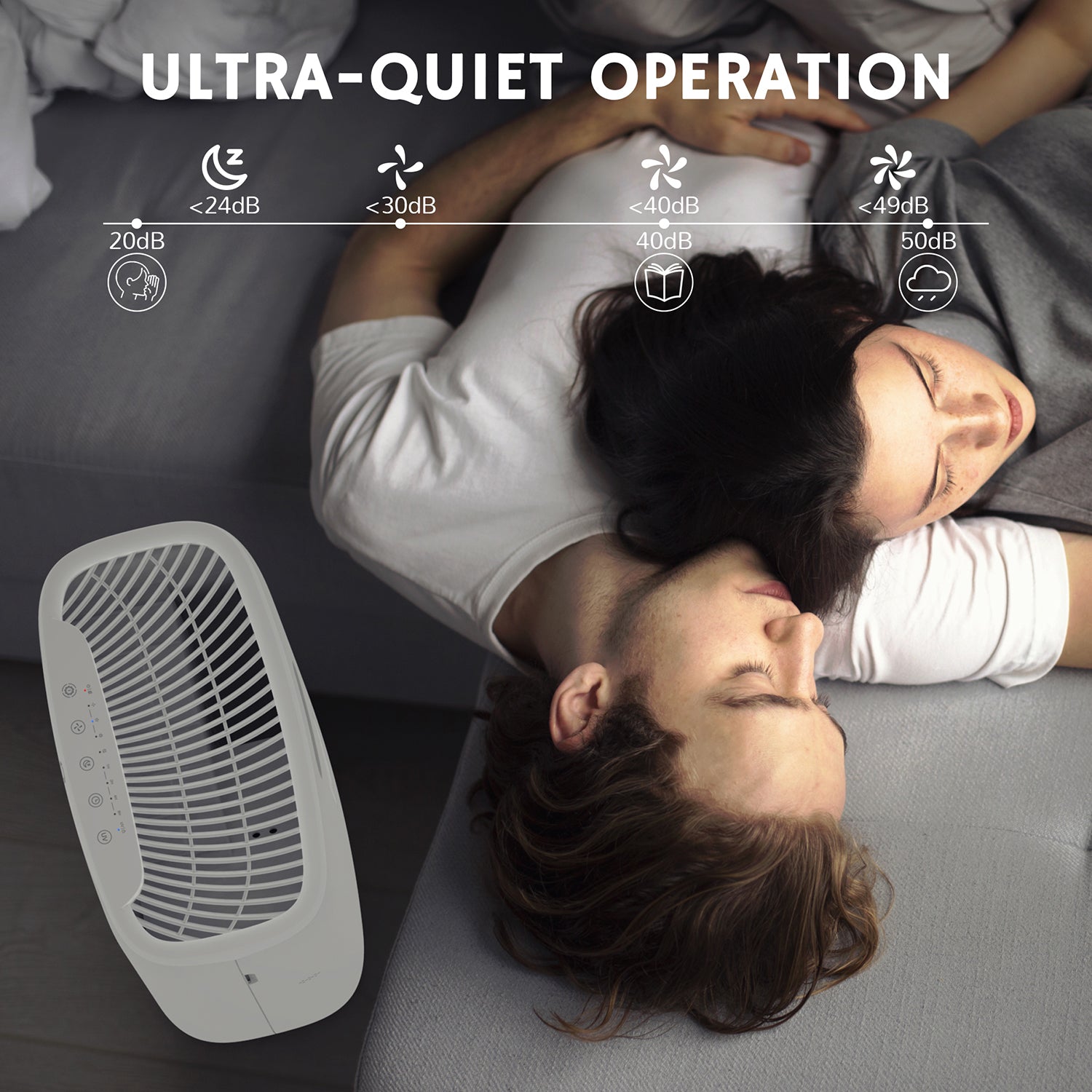 MULTIPLE FUNCTIONS
UV-C Sterilization
Activate the UV-C icon to eliminate mold spores, bacteria and viruses. The UV light is located deep inside the purifier to prevent direct exposure to the UV rays. No replacement is needed for the UV bulb.

Child Lock
The child lock design prevents children and pets from touching by mistake. Press and hold the Child Lock button for 5 seconds until the light glows to toggle on or off.

Optional Timer
The timer can be set to power the purifier off in 1 hour, 2 hours, 4 hours or 8 hours, depending on what your needs are.

Filter Reset Indicator
When the On/Off Button begins to glow, it is time to replace the filter. Press and hold the On/Off Button for 5 seconds to reset it.
PACKAGE INCLUDES
1 x APH230C Air Purifier
1 x True HEPA Filter
1 x User Manual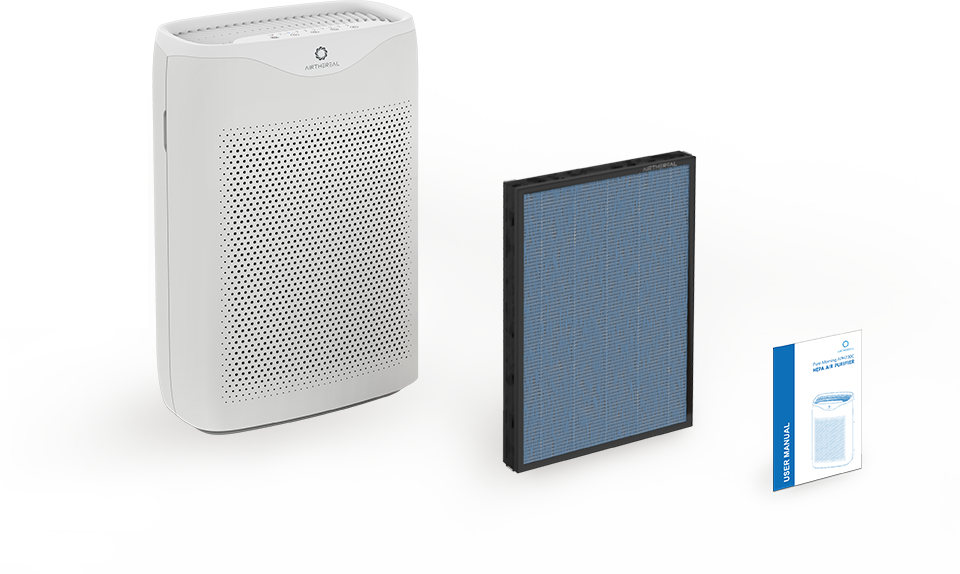 You May Also Like